This journal reports the research of students enrolled in the Introductory Biology course at Oklahoma State University in an effort to promote students' understanding of the nature of scientific research.
JIBI was established in September 2014 with funds provided by grant to Oklahoma State University from the Howard Hughes Medical Institute through the Science Education Program.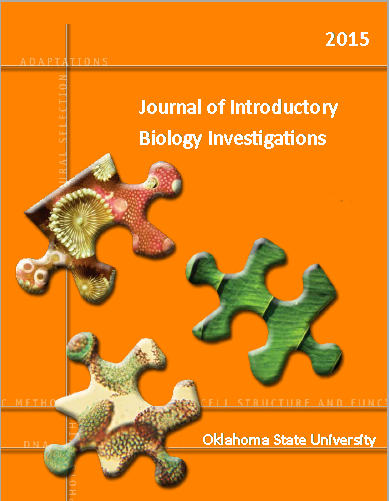 Announcements
New Journal References Format

There is an error in the lab manual's references section. The following announcement is the actual references format used by JIBI.
Posted: 2015-08-17
More...
Vol 7, No 1 (2017): Journal of Introductory Biology Investigations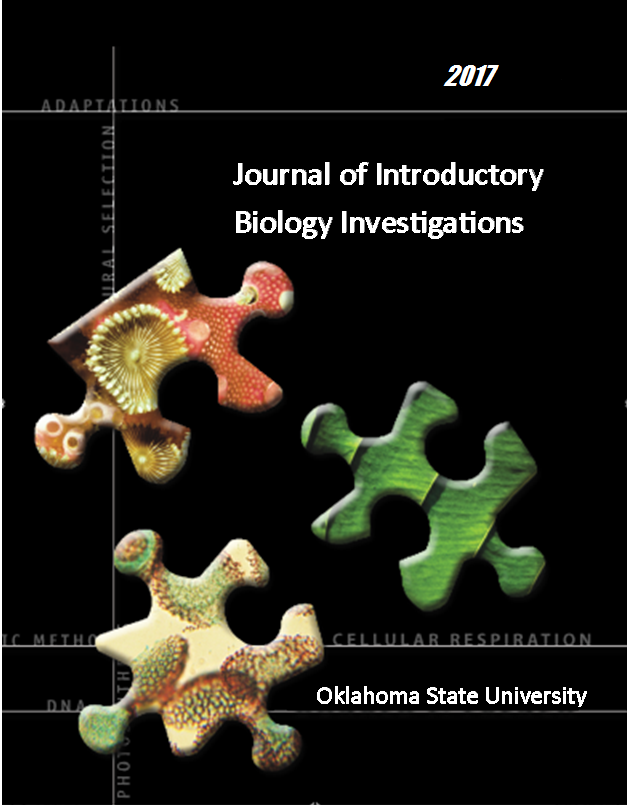 This issue of JIBI explores the relationship between thermoregulation and the rate of metabolic activities in different organisms.